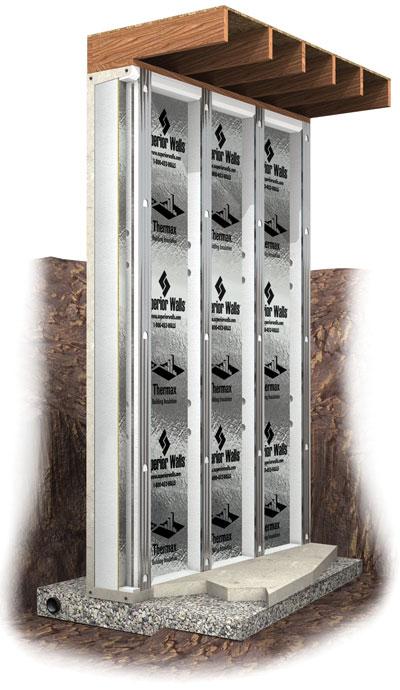 New XI Plus Superior Wall has R-21.3 built in!
Advanced Concrete has began offering a next generation insulated precast concrete wall system in April 2012, the XI Plus. The XI Plus wall system has insulation in the wall cavity equal to 21.3 R-value and maintains all of the features of the fully engineered XI wall system.
Based upon the proven design of the Xi Wall System, the Xi Plus Superior Walls system brings many exciting additional features for selective builders and homeowners.
When provided with 1/2″ of Dow® THERMAX™ insulation and 4-1/2″ of rigid foam insulation, the Xi Plus has an insulation value of R-21.3. Four insulated access holes are now included in each standard stud to provide greater ease in wiring and plumbing.
The Xi Plus also comes with a four inch insulated bottom footer beam. The 4″ standard floor slab may be poured equal to the height of the footer beam, eliminating the need for an additional screed board, saving time and money in the construction process.
Provided with 1/2″of DowTHERMAX insulation and rigid polystyrene board = R-21.3
5000+ PSI concrete reinforced with rebar and polypropylene fibers
Precast access holes for wiring and plumbing
Meets Energy Conservation Code requirements for basements (IECC, IRC Chapter11
Thermally insulated from exterior
Insulated corners, studs, and bond beam
Monolithically poured = greater strength
Galvanized steel stud facing
May be insulated up to R-42+
No additional damp proofing required
Precast openings for windows and door
Reduces building time
Installed in virtually any weather