Site Prep Video – Watch this short 5 minute video for important site preparation details including critical winter time preparation instructions.
Gravel Footing System
The gravel footing system, promoted by architect Frank Lloyd Wright, allows water to drain away from the wall and will not have water penetrating into the foundation.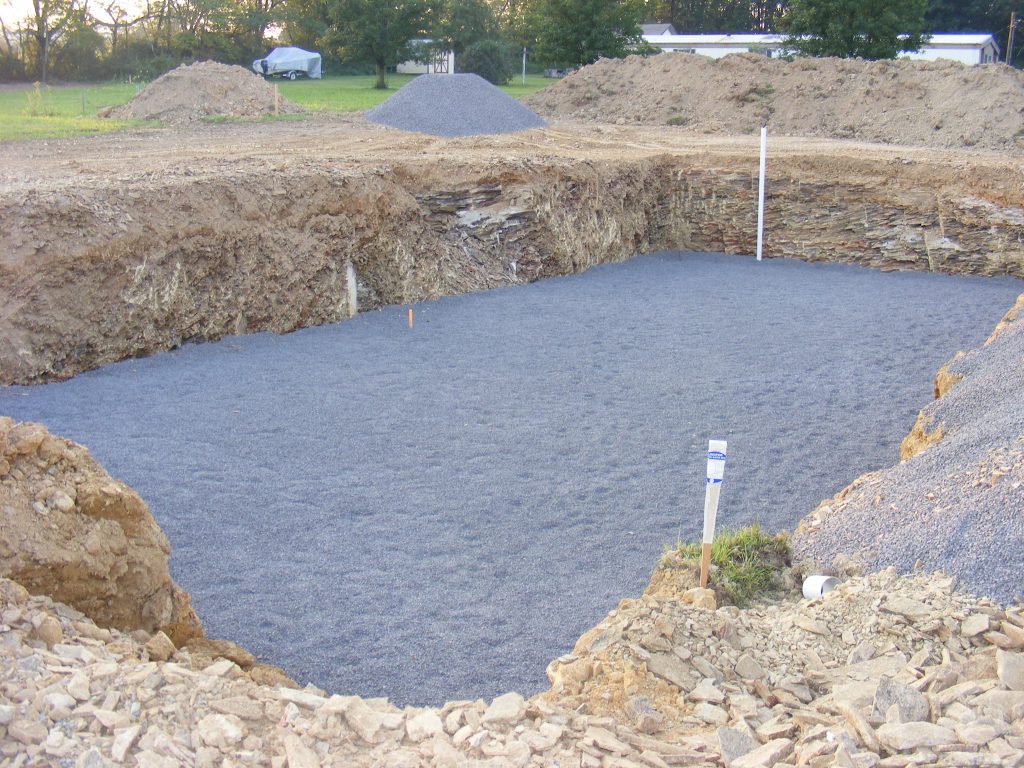 Inside or out, this 4″ perforated drain pipe assures you of a drier foundation by collecting and channeling excess water away. Drain should be located 12″ away from just below the base of the Superior Wall system.
The Superior Walls system offers the quickest and most efficient installation process of any product or system on the market. Our experienced crews can install an average foundation in about five hours, regardless of most weather conditions.
To avoid delays and ensure fast and proper delivery and installation of Superior Walls, follow these basic site preparation guidelines:
A 40′ x 40′ level area, clear of overhead obstructions, must be provided for the crane.
The basement must have an overdig of 24″ at the bottom of the excavation.
The drainage system must be in place and functional.
Corner pins of the foundation must be set with pieces of rebar.
Crushed stone must cover the entire floor area, and be level to within 1″.
The builder is to provide bracing materials for the wall system. Various lengths of 2×4 are preferred.
The builder must be sure that the site is accessible for delivery truck and crane. Check for mud, sharp turns and hills, bumps, trenches, trees and overhead wires. (You may be required to provide a tracked vehicle on-site the day your foundation is set).